A group of diehard techno and house music connoisseurs answered El Silencio's call to travel to the Valley of Silence for a unique boutique experience.
When we first heard about El Silencio's concept event, Silencio UMBRA, there was a knee-jerk sense of intrigue. A one-night-only, dusk-to-dawn rave in Oaxaca's Valley of Silence? Say less.
But beyond that eyebrow-raising elevator pitch, the story gets better. The spirit brand is found with capable partners Circle Music on the curation side, and tapped Ritual Ibiza to create incredible live performance showcases.
Despite being open to the public for the first year, there aren't any anecdotes to be had for more information. Still, every bit of new information seemed to generate a tantalizing sense of curiosity that couldn't be ignored. At a time when there is a visible influx of festival experiences that combine buzzword overload, the setup for Silencio UMBRA feels prescriptive, but like any debut concept there is still the lingering question of what it will look like. to send.
Those doubts are quickly dispelled upon arrival at Casa Silencio, El Silencio's private property in the Valley of Silence. The home base for Silencio UMBRA is a secluded luxury retreat dedicated to the craft of mezcal production. Since opening in 2021, the location has become a destination for those who want to immerse themselves in the rich culinary culture of Oaxaca without distractions.
Normally a boutique hotel consisting of just six rooms, the property transforms and takes advantage of the stunning surrounding natural landscape to accommodate the collective crowd that lingers inside and out. on the property.
Located smack dab in the middle of an agave field and surrounded on all fronts by mountainous desert terrain, Casa Silencio—its architecture and landscape—are equal parts floating and beautiful. It's a dichotomy that's magnified even more as over a thousand adventurous attendees in dystopian nomad garb show up at the door.
The marathon night went well from a performance and production standpoint, curating a sense of catharsis that lingered long into the early hours of the morning.
The evening started with a grand piano performance from Sofiane Pamart and a successive sunset serenade by the Australian indie folk outfit. RY X. There was occasional conversation as fans gathered around the stage for a meditative experience and watched from the upper patio of Casa Silencio. It prompts a moment of reflection on the natural beauty of the world around and the anticipation of the shadowy night of madness that awaits, a moment that is clearly felt by artists and fans.
"Sometimes things are more beautiful than you think," RY X stated cautiously, watching the sunset.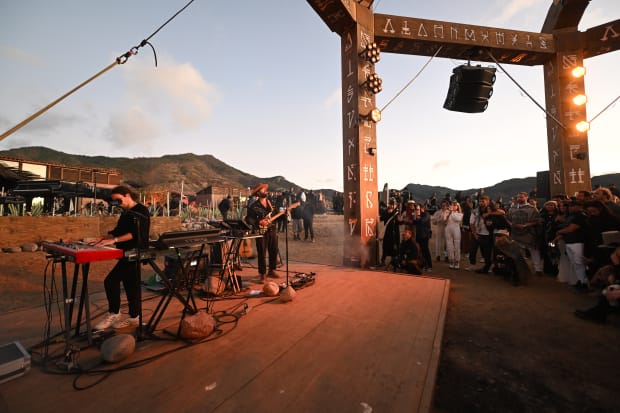 As darkness crept over the scene, electronic music artists took center stage. Lee Burridge, LP Giobbi, The Martinez Brothers and many more took to the pyramid-like stage as fans gathered to 'approve on all sides. The 360° setup is complemented by a powerful, industry-leading Funktion-One sound system that serves to reaffirm how close fans are to the action happening on stage.
It's a feeling that Cercle Music is particularly good at capturing as the beloved events brand has quickly gained a worldwide following of millions for their intimate, no-nonsense destination sets.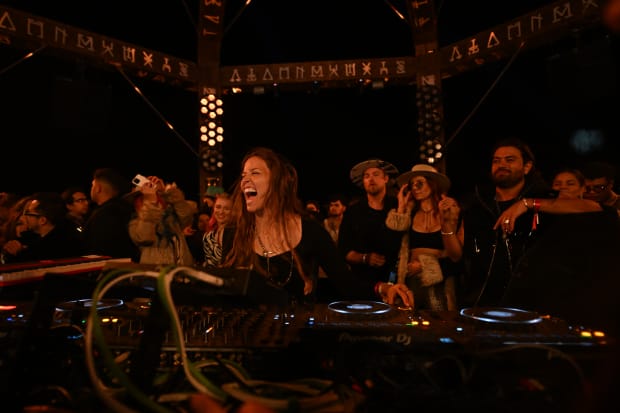 However, the premium production quality surpasses a standard showcase.
There seems to be something noteworthy happening on the vast property of Casa Silencio at any given time. From visual projections on the side of the mountain to coordinated drone shows to performances in a hidden underground glass "Rhino Room" enclosure, there was almost no silence in the action, which lasted for the best which is part of 24 hours.
Adding to the sense of controlled chaos are Ritual Ibiza's renowned performers, who dress in otherworldly costumes and come out onto the property to display various mind-blowing works. There are very few ways to capture a palpable sense of curiosity and wonder from a world-traveling DJ from the audience, but we've found that slingshotting the air around the booth from a bungee-style cable is certainly one of them.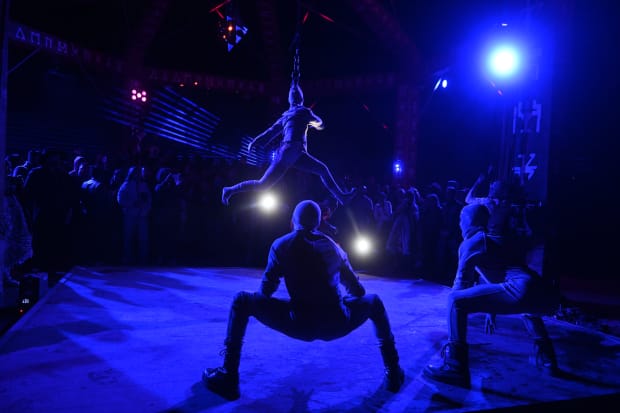 But beyond the shadowy mystique of the world of Silencio UMBRA, this is an event that is focused on Oaxacan culture. The organizers have invested heavily in the experience with their own expertise rooted in the worlds of food and drink.
Attendees will have access to an open bar featuring a variety of El Silencio based cocktail creations and food served by 10 award-winning local chefs throughout the evening. As the sun peeked back over the mountains in the early morning, breakfast tacos and coconut water straight from the source brought a homely feeling of comfort and much-needed change after the adrenaline rush of the events of night
With all this in mind, it's easy to imagine that the idea of ​​accommodating an adventurous, willing crowd in a luxury retreat in a remote location might be considered not possible. Fortunately, the bold ambitions of El Silencio are rewarded with honest techno and house music, and we suspect that those who were there to witness will not be silent about this new annual attraction in the desert.