With EDC Las Vegas nearby, we have collected all the information you need to know Insomniacthe biggest event of the year.
EDC Las Vegas is an LED-lit city where it's impossible to receive a noise complaint. With that said, there is a lot to know before you embark on your three-day adventure.
Time, Location, and Logistics
Traditionally, EDC Las Vegas will be held at the Las Vegas Motor Speedway off the strip. If the weather holds as predicted, the headliners are looking at a high of 90 degrees before it cools off at night. While the festival itself will allow you to avoid most of the heat, remember to dress accordingly. It's never a bad idea to bring a jacket if possible.
Those of you who are camping or planning to attend day parties on the strip should be careful too, because the heat will drain your energy and make your night at the festival more difficult than expected. Bring sunscreen and make sure you're treating your body with water and food so you'll thrive on the weekend.
Extracurricular Activities
EDC Las Vegas offers many attractions, rides, food carts, art installations, and other activities inside the venue as well as at Camp EDC. Insomniac made sure that EDC wasn't just about the music, but the experience as well. If you want to get the most out of your festival, we recommend checking out any extracurriculars that appeal to you.
Those who want to keep the party going have a few options. Camp EDC will host pre-parties and after-parties throughout the weekend. Everyone who stays on the strip or nearby also has plenty to do during the seasonEDC weekwhen it is in full swing. From AREA15 to day parties at TAO Beach Clubthe EDC experience can be found almost anywhere in Vegas.
Camp EDC: What to Bring
Camp EDC will cover the basics of what you need when you pitch a tent. Not only your accommodation but AC and bedding will be provided. Make sure you bring hygiene essentials like soap and a toothbrush so you can feel like the best version of yourself. It also doesn't hurt to bring your medicine, your ID, portable phone chargers, and extra socks and clothes so you're prepared for anything.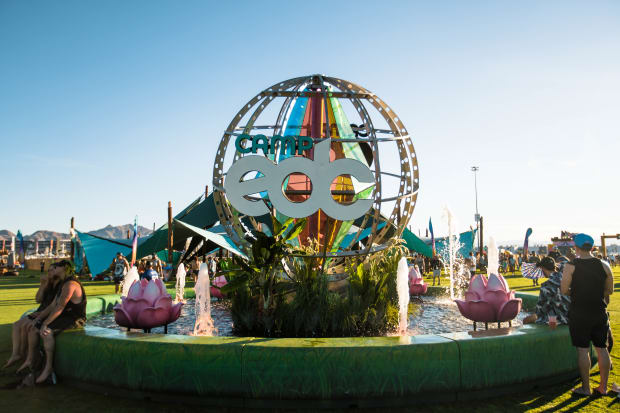 Have fun (responsibly)
Yes, we know everyone hates a lecture but this is an important reminder of the basics of electronic music. Treat others with respect and be aware of yourself and others. If you see something, say something. Help where you can and if someone needs help take them to the right place. EDC Las Vegas and other festivals can only continue to happen if we continue to be a loving community around and help when needed. With that said, see you under the electric sky!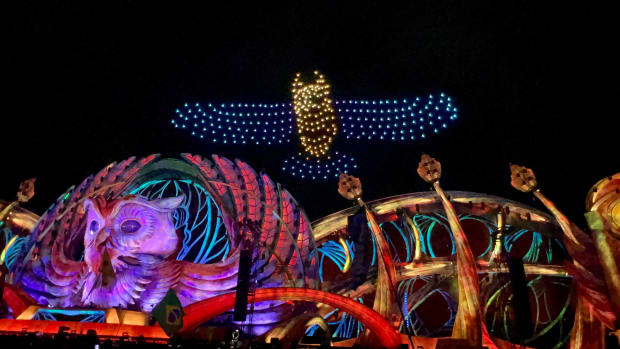 Follow EDC LAS VEGAS:
Facebook: facebook.com/electricdaisycarnival
Twitter: twitter.com/EDC_LasVegas
Instagram: instagram.com/edc_lasvegas
Website: lasvegas.electricdaisycarnival.com