Are you looking for great outdoor seating that is customizable in design and function? Do you want something that is exactly how you imagined it, and can be rearranged in different configurations?
Have you thought about going the DIY option? Using the same techniques you would use to build a deck or outdoor fencing, you can build your own outdoor modular sectional.
These plans are pretty simple – just 2×4 frames that you add cushions on top of. The ends are cedar, but the cheap version of picket fence.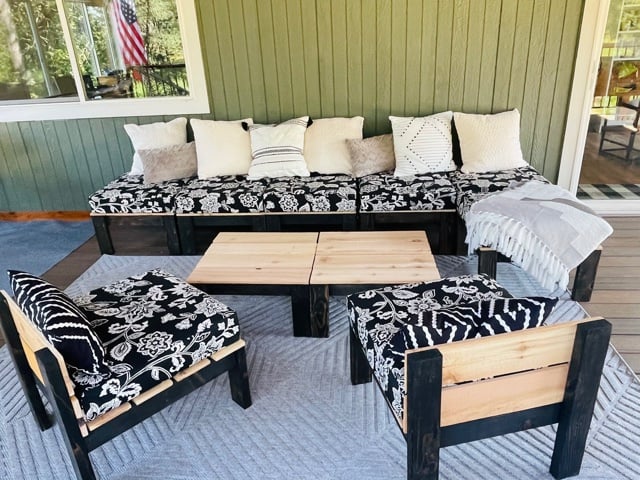 You can move them into different configurations to suit your gathering and space.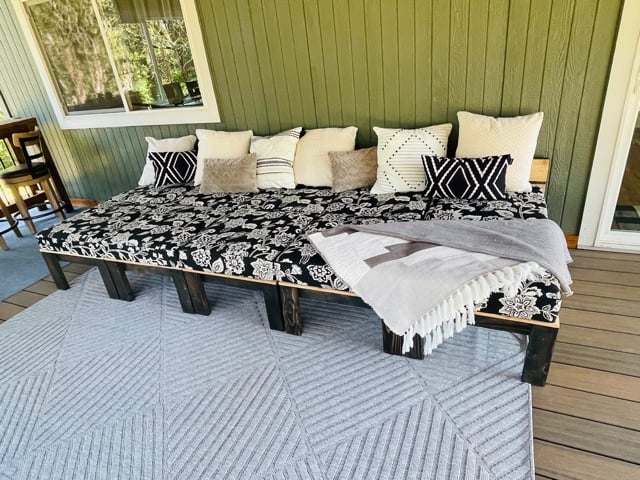 How do you place it in your space?
Free Plans for Modular Sectional Pieces
The plans for these modular sectional pieces follow. Thank you for using our plans. Please share a photo of your builds – we'd love to see how your projects turn out!