Made by Hand Holiday 2021
It's time to give! I partnered with Jaime Costiglio which will bring you a new free gift plan, every Friday for 12 weeks leading up to Christmas! Over the years, we've provided hundreds of plans, many of which you can do with scrap wood. See the entire Handbuilt Holiday Collection is here.
This is our last Handbuilt Holiday plan in 2021, and it's easy enough to complete at Christmas, and not expensive to leave as a hostess gift. Most anyone is grateful for this one!
DIY Charcuterie Board
Charcuterie boards are a fun staple, the perfect base and backdrop for a beautiful edible collage. But the charcuterie board itself – the wood board – can be hundreds of dollars! You can build your own using scrap wood for free.
This DIY tutorial guides you on how to cut scrap wood to make a Charcuterie board.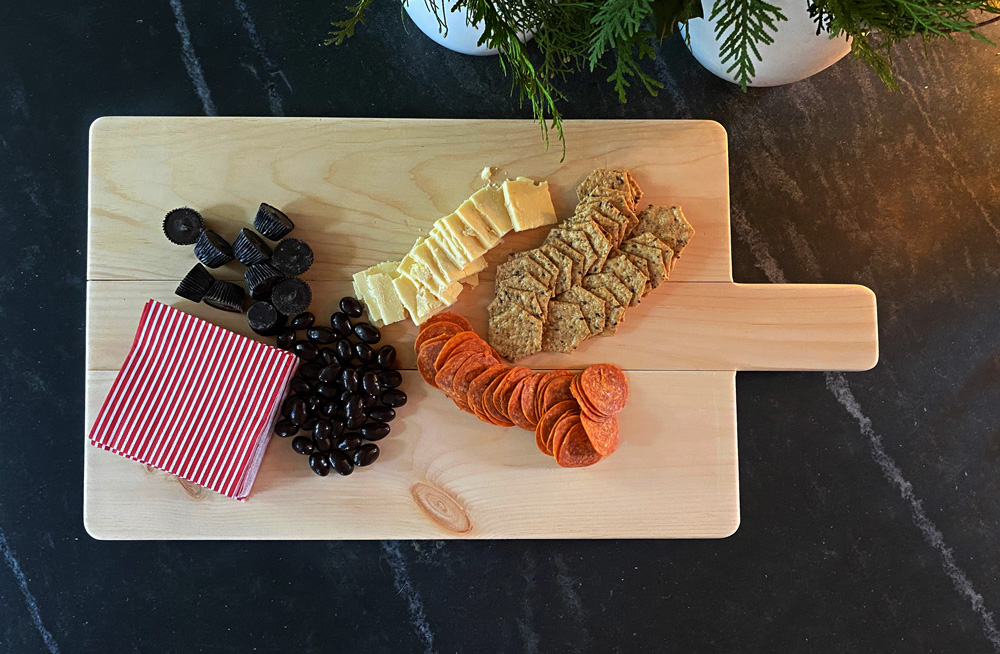 To tie all the boards, we added a foot base:
So just cut your boards, glue them together, and glue the boards to the bottom. It's so easy!
DIY Charcuterie Board Plans
You can use any combination of 1x thick board, but I want to provide a specific cutting list as well (using 1 – 1x2x8 and 1-1x3x8).
Place your top planks, with the handle extended outwards.
Measure and cut the "foot" board at the bottom.
Nail and glue the 1×2 foot boards to the bottom using 1-1/4 "brad nails.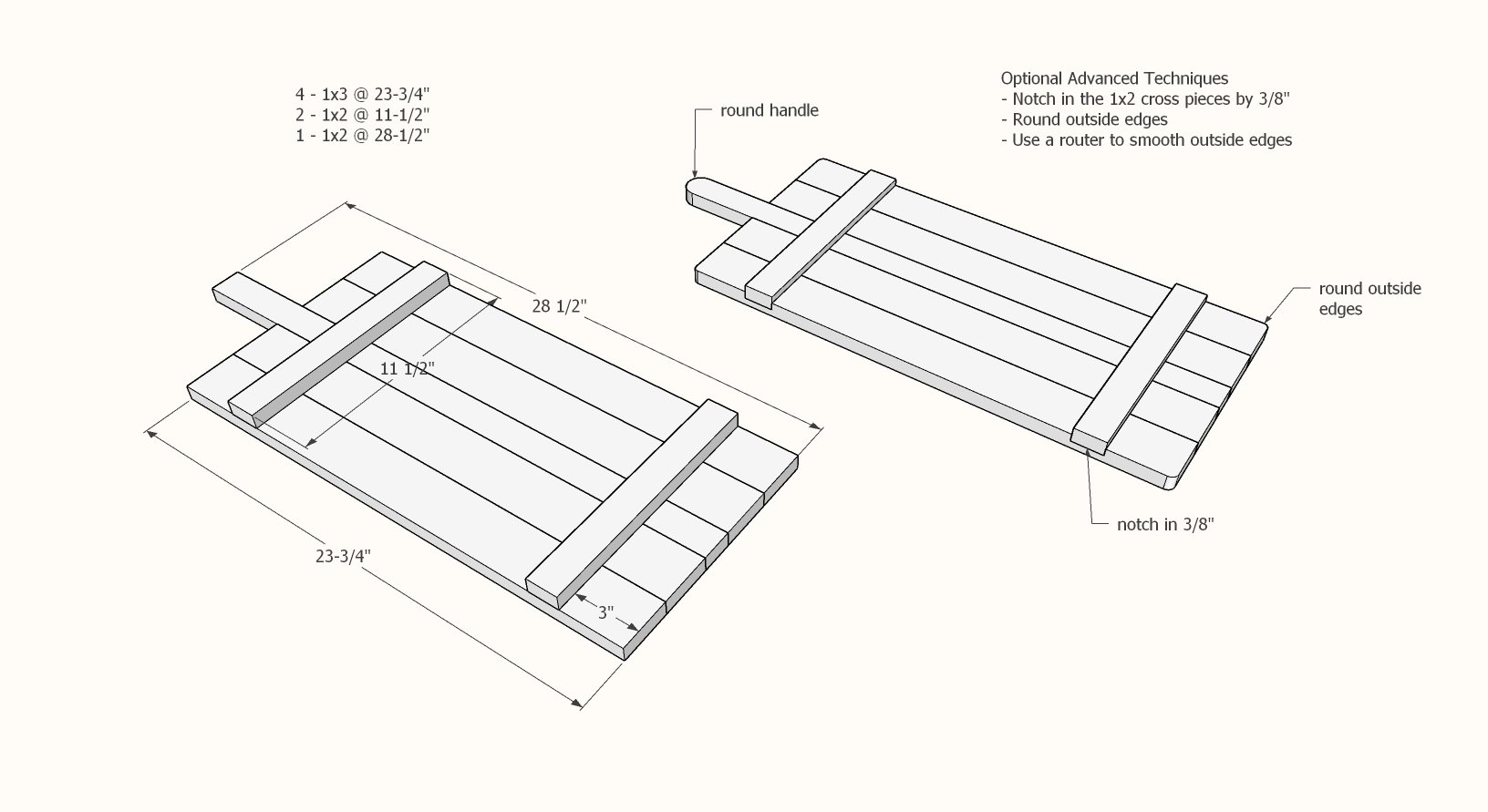 Advanced Method: If you want your board to be more beautiful, you can put 1×2 on the bottom. For more details, go visit Jaime Costiglio's Build Post.
More photos and making tips at Jaime Costiglio.com
Finish: Use a butcher block finish or other food safe finish.
Pin for later!