When I got pregnant with my son (now 8) I wanted to make a beautiful shelf system for his things (and some decorations as well) – but without a ton of work or time commitment .
I use cheap and quick to install wire shelving components preceded by beautiful wooden planks to make this:
This is the perfect solution – fast, easy, cheap, but great results!
Once the shelves are loaded, you can barely see the hardware on the wall.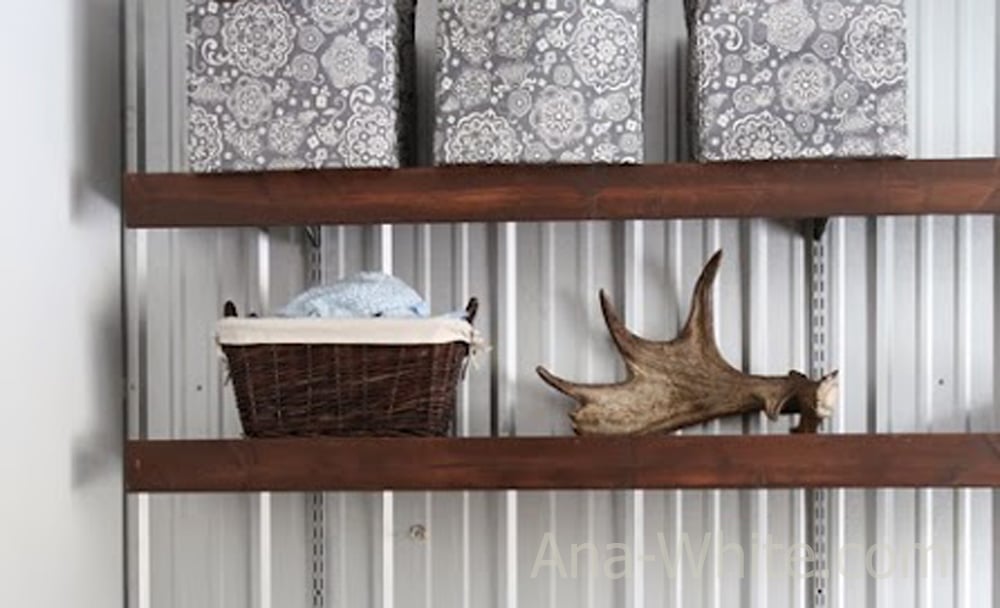 While I use mine for a nursery closet, you can use this shelf cover idea anywhere to make beautiful cheap shelving – pantries, linen closets, toy storage units of toys, garage shelves – your options are endless.
And with the wooden shelf above, you don't have to worry about things falling between the wires, or getting stuck in the wire shelving. This is the best of wire shelving and beautiful wood shelving: easy to install but more functional and beautiful.
Shelf Cover Tutorial
Here is the step by step how to make your own wire shelf cover.