Reader submitted photo by MICHELEV
Change Using 2×6 to Build a Base
For a chunkier base, we like how SmashingDIY used 2x6s instead of 2x4s to make this base. This will affect some cuts, so measure and cut as you go.
Changing the Round Tabletop
You can use a round tabletop also for this base, also by SmashingDIY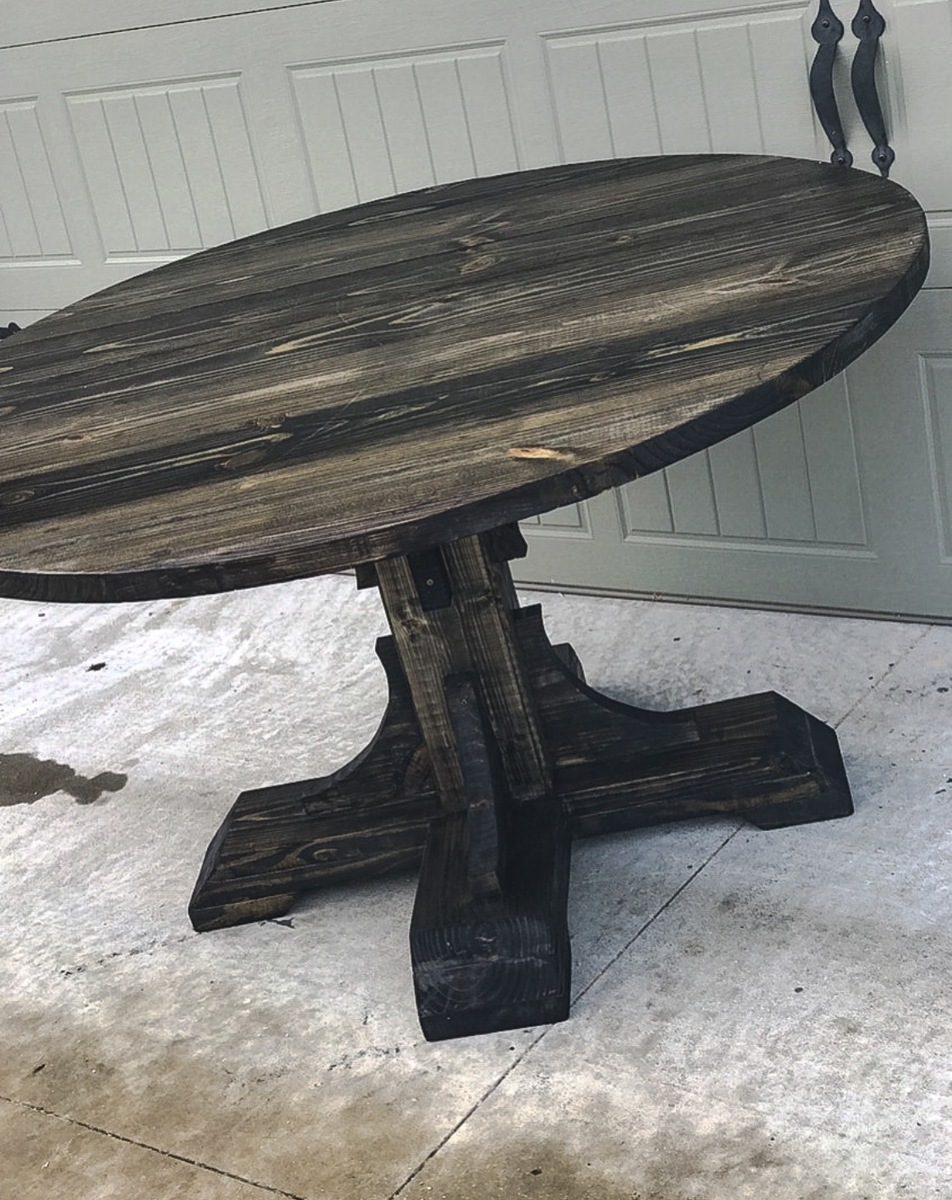 Other Options for Pedestal Base Table Plans
If you don't mind working with 4x4s, here's a nice and simple option: Pedestal Base Table with 4x4s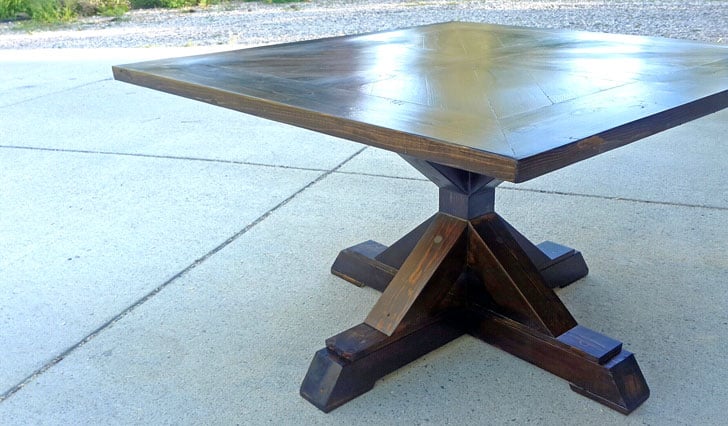 1x Center Base with Small Cross Supporting Plans
Here is another option for a base, using a 1x center and then smaller cross supports. It just looks different. The plans are here.
Also included Octogaon Tabletop plans.
Planning To Build 2x Pedestal Base Tables