Mija, Infected Mushroom, Blossom, INZO and others round out a huge lineup for the second edition of the festival, which looks huge.
Bringing some of the most recognized names from the entire spectrum of bass music, Sol Fest is preparing for a big edition in 2023.
The music and arts festival, which made its debut in May last year, takes its name from Quentin "Sol" Rupp, an avid festival-goer and dear friend of its two co-founders who died in one tragic car accident at the age of 26. years old. With the active participation of Rupp's family, Sol Fest is not only a celebration of music, but also a sanctuary for others to connect, make lifelong friends and create unforgettable memories to help recover from the loss and the current difficulties they face. Every year thus there is a special memorable part of the festival.
This year's edition of Sol Fest has three stages, including a regular mainstage with PK Trinity Sound, a late night stage and a pool party stage where a bunch of exciting taste maker will host the daily take.
Sol Fest lands at Bama Slam Waterpark & ​​Campground in New Brockton, Alabama from May 5-7 and brings a huge lineup. The festival will be headlined by Liquid Stranger, Zeds Dead and Mersiv, alongside the likes of Champagne Drip, LUZCID, Infected Mushroom, LYNY, Ravenscoon and many more bass heavy-hitters.
Sol Fest's pool parties are a definite highlight.EDM.com Class of 2023 Artist and house music star Blossom changed things up with an incredible drum and bass set on the first day of the festival, as did the virtuosic Mija. Meanwhile, everything is Saturday Wave musicwith some of the genre's most famous artists taking the decks, including Skeler, barnacle boi and Brothel.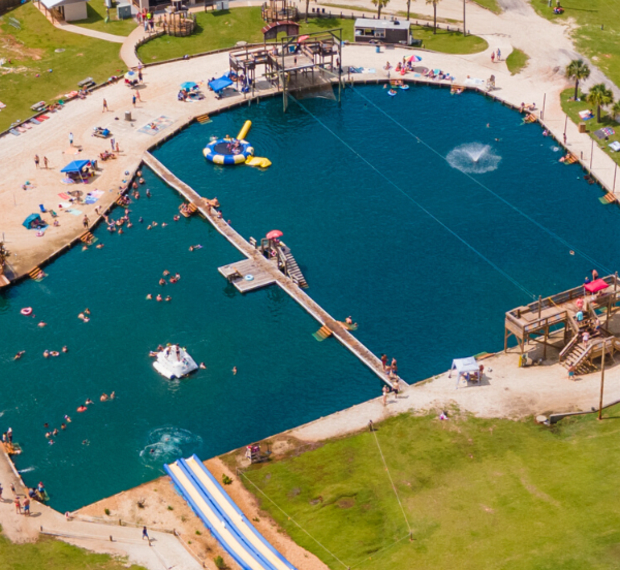 On top of the star-studded lineup, the additional activities and features of the festival are also noteworthy. Sol Fest features daily spiritual workshops, atmospheric lighting, memorial pieces, live and digital art, live performers, a mural maze, a custom 100-foot wide holographic water screen show , projection mapping, projection domes, illuminating shade canopies, art gallery, live glass blowing, mural pyramids, Black Sheep Circus and many more. The festival also boasts a wide selection of vendors and interactive installations, such as Sonic Portal and Frick Frack Blackjack.
Check out the lineup for Sol Fest 2023 below. You can find out more and buy tickets HERE.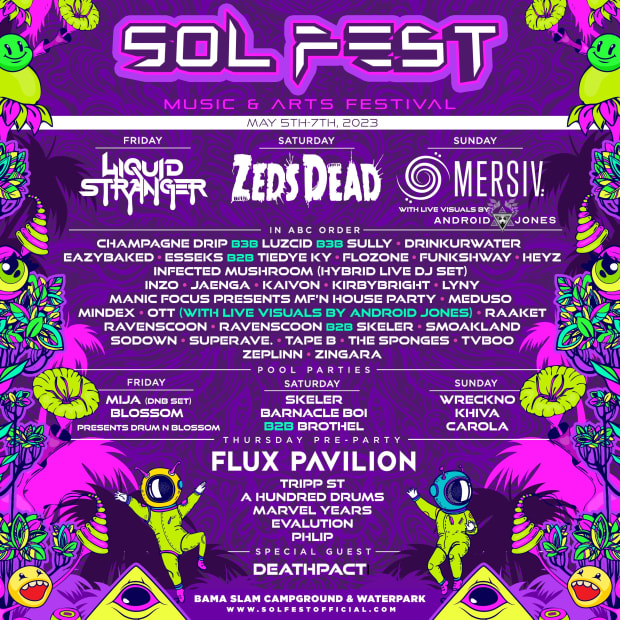 Follow Sol Fest:
Facebook: facebook.com/solfestofficial
Instagram: instagram.com/solfest_
Twitter: twitter.com/SolFest_
Website: solfestofficial.com